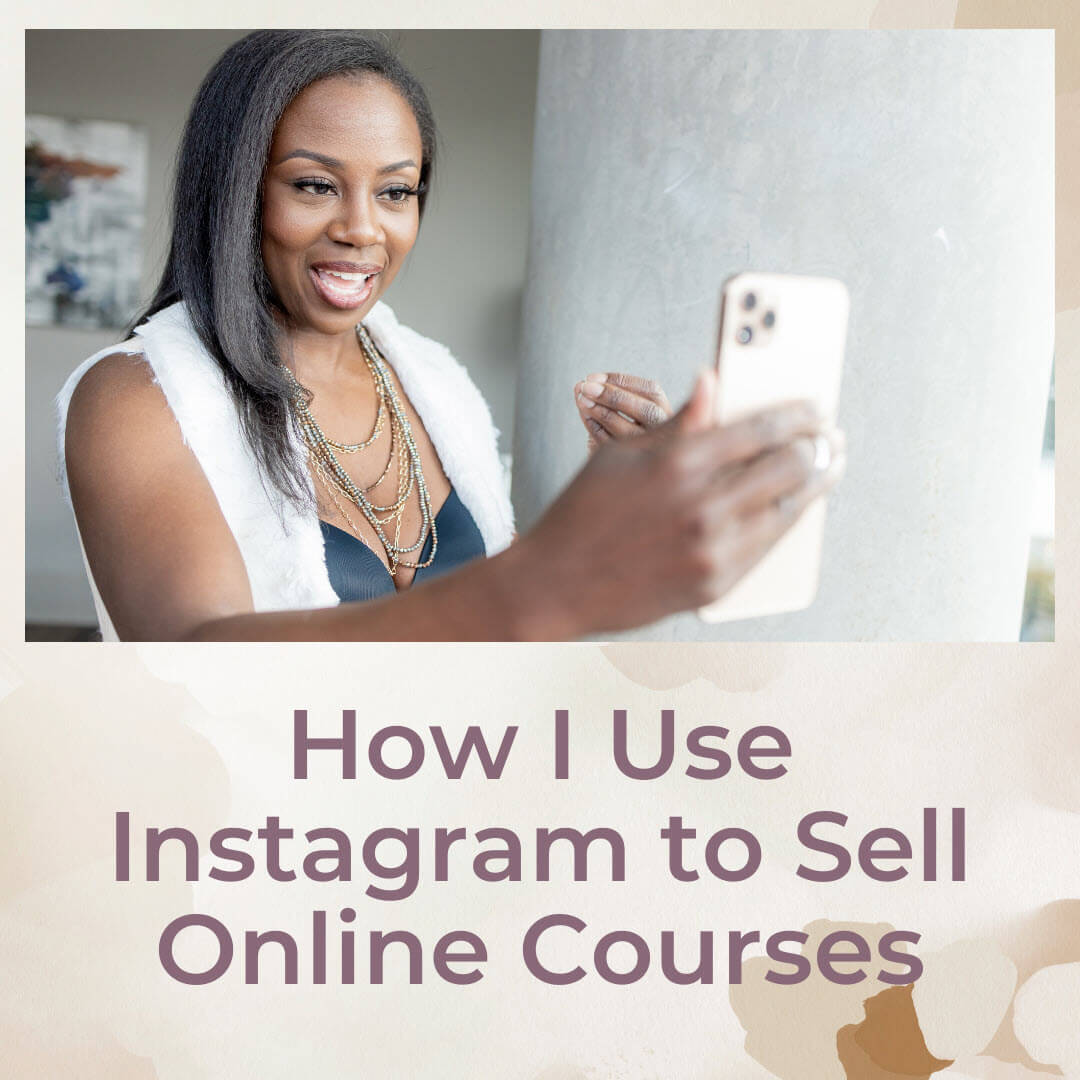 If you know me and have followed my work you know that I have a lot of online courses. I love creating passive income, and I love selling them on free platforms like social media even more! Today I am walking you through how I use Instagram to sell online courses! 
Before I let you in on how I use Instagram to sell online courses, I first want to make sure that the course will sell on any platform. It's important to do a little crowd-sourcing and pre-selling. You don't want to create something and then look for people to buy it. 
There's a saying that the best asset for a hamburger restaurant is a room full of hungry customers. If you're selling hamburgers, it doesn't matter if you have the best burger, if you have a room of hungry customers they're going to be happy with whatever you give them, regardless. 
It's kind of the same thing when you're getting ready to sell your online course. Instead of trying to force your hamburger recipe on them, try asking, "Hey, how would you like your hamburger?" 
Would you like pickles on it? 
Do you want to catch up and mustard? 
Do you want a vegan burger or a veggie burger? 
Then once you know what they want you can turn around and say, "I've made this just for you! Come and get it!" 
Tips on Pre-Selling: 
I survey my audience with a series of questions. I get to understand what they need, what they're most interested in, how they want to consume the content, and what they're willing to pay for it. Sometimes I even open the cart before the course is done to get some validation for the idea. 
Okay, now that we've created and made the content and all that, now we're ready to start making sales on social media, specifically Instagram. 
How I use Instagram to sell online courses
Instagram Stories
I love using Instagram stories to sell my online courses because I can share random parts of my life, and slide in my offers in the process. As an introvert, this feels a lot more natural and I think my audience likes the organic approach. 
For example, I did $5k in sales in nine days for a training on how to create and fill a coaching program. Later I found out that a ton of people came into that program after seeing an IG stories session of me baking macarons. I was sharing this whole experience of how macarons are notoriously hard to make and that I didn't have enough confectioner's sugar. All the while mentioning my Create and Fill course that I had available. 
This wasn't even a tactic, I just showed up as myself, and let the offer come naturally. Like I said, this lead to a $5k launch in 5 days. 
On the note of IG Stories, I also create graphics when featuring my offers. You can make these in Photoshop, Canva, or even within the app — but it gives you more control of the visual. I treat it like a mini sales page with captivating bullet points and hashtags. Even without the swipe-up feature, you can still encourage the viewer to click the link in your bio. 
Link in Bio
Another way of how I use Instagram to sell online courses is I don't just use one link in my bio. I use a Linktree (there are many forms of this out there) but it creates a landing page for several of my offers to live on. 
You click the link in my bio and you see all of my current enrollments, blog posts, and the next steps on how to sign up. This ensures I'm serving everyone in my vast online audience. 
Those are just a few ways on how I use Instagram to sell online courses, but I have plenty more for you to check out! 
Join me in my Making IG Sales Bundle! This is an extensive training on how to use Instagram specifically in your online business.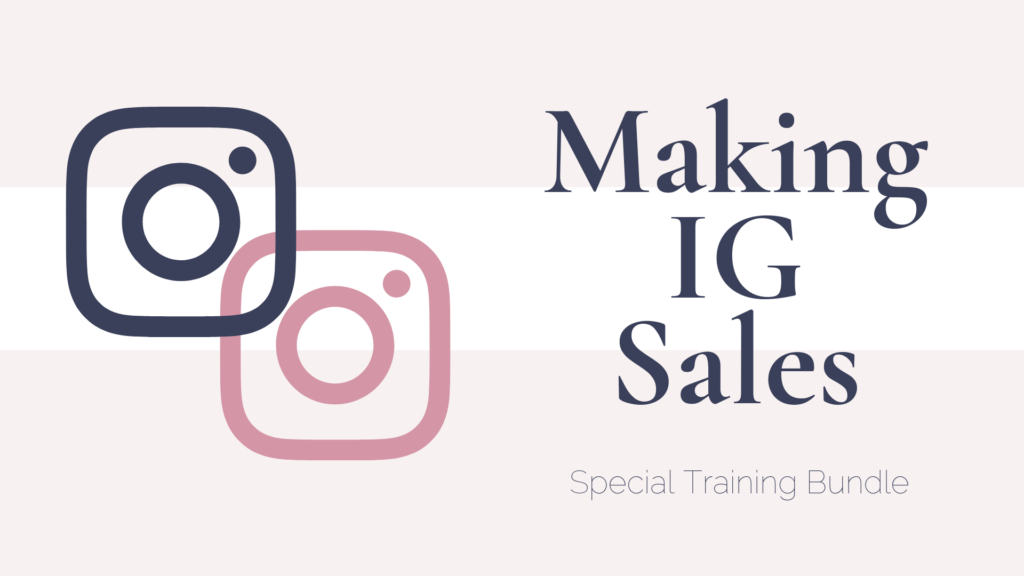 In this bundle, you'll get three different trainings. 
1. How to Get Coaching Clients from Instagram
In this 60 minute workshop hosted with Instagram expert Eric Patrick, you'll discover…
How to maximize your profile description
What type of content to share (including how to make it look good)
How to increase engagement
How to make immediate sales on Instagram
2. How I Make Sales Using IG Stories
This was a special training for my mastermind students that was previously not available! The bundle is the only way to get this 40-minute workshop.
I'll be sharing my screen as I walk through the process I use to create IG stories
what I say on stories and how I know what to share to keep people engaged
how I design my sales stories and create easy graphics right from my phone!
3. Instagram Ads Masterclass
During the masterclass, I will show you exactly how to…
Set up your first IG ad
Put it in front of the right people – you'll learn how to target your perfect client
Create an eye-catching image (or video)
Set up your dashboard so you can see if the ad is working
Plus you'll be able to download the exact targeting that I use for clients to quickly get their ads up and running.
This special bundle is perfect if you want to start giving Instagram the attention it deserves.
To learn more and sign up, click here!