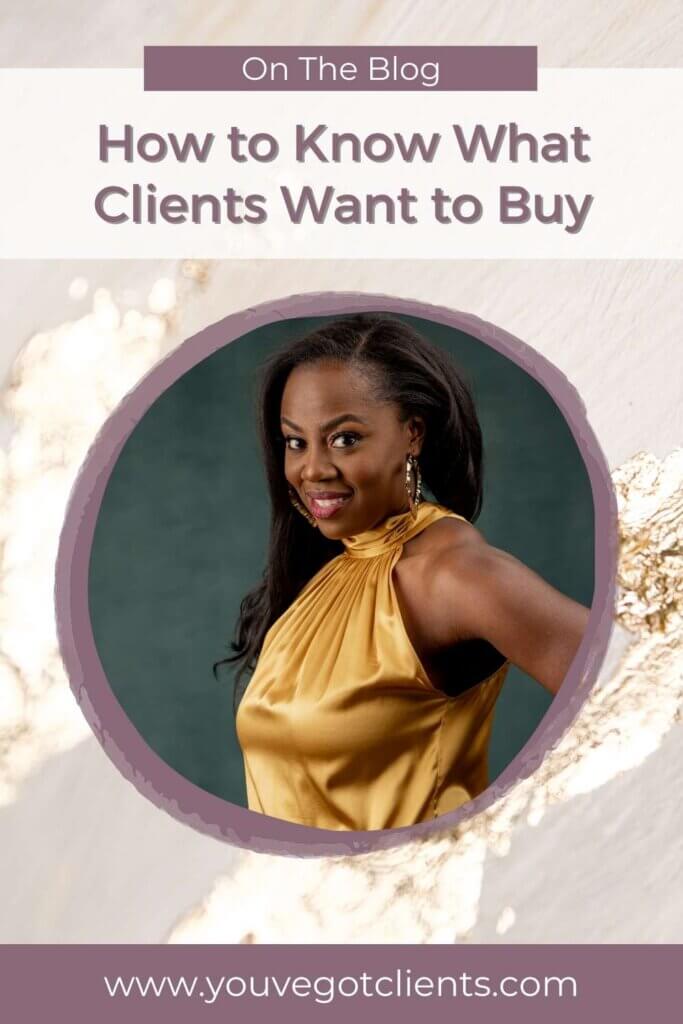 There are some times in our businesses where we are stuck trying to figure out our next offer. Obviously, we want to offer what's most relevant to our audience, so today we're discussing how to know what clients want to buy.
How do you know what your clients really want?
We want to offer them a coaching package that they are excited to buy, right? Well, in the beginning, there were some hurdles I needed to jump through before I could even start thinking about that.
I first had to figure out what I could even offer them, to begin with. At the time, I wasn't very clear on my skills or my coaching "superpower" as I like to call it.
There was a part of me nagging to help people, but I didn't know what I could bring to the table that would produce results. I couldn't even begin to figure out what my clients wanted to buy, because I was too wrapped up in my doubts of what I could even give.
This honestly could be you right now, so let's take a moment to unpack this.
When I was struggling to figure out what I could offer the world, I went for the obvious. I sat down and took the Gallup StrengthFinders exam. Which is a series of questions that you answer, and at the end they share with you what your top strengths are.
From this exam, I found that my strengths lay in strategy and looking ahead. Two things I kind of always knew but didn't give a lot of credence to because they felt natural to me. But when it was presented right in front of my face like that, I saw how I could uniquely help people and business owners.
I saw that not only could I help clients with what they could achieve in their businesses, but I could help them put a strategy together.
At the time, I didn't feel like I could help them start an LLC, or increase their revenue every month. However, I knew for sure I could help them write blog posts, build a social media presence, and increase their engagement.
Between the StrengthFinders exam, and acknowledging the skills I already had, my first coaching program was formulated right in front of me.
That's when I started determining what clients want to buy.
You know that I love marketing and analyzing different ways I can connect with my audience all the time. When I started marketing my new coaching program I realized that I started getting the same question, "How do I get coaching clients?"
Once I realized that, I was off to the races. Over the next couple of years, I spent all of my time and effort marketing how to get coaching clients. This brings us to the first part of, "How to know what clients want to buy."
1. You have to pay attention.
You have to pay attention to not just what people are saying, but also what they're doing. For example, in the coaching sphere, I kept seeing a lot of potential clients asking how to get clients, and I saw a lot of gurus saying, "Oh, I just post on social media." As a coach, I would be wanting to shake the computer, KNOWING that there's so much more to it than that.
Yes, social media is great, but there are so many more factors that go into converting a follower to a paying client. It was important for me to pay attention to what other people were doing because it allowed me to share something different. I was able to see what the other experts were teaching. That showed me not only how I could teach it too, but how I could do it better.
2. My second piece of advice would be to listen to your potential clients.
People will straight up tell you how to market your services. You just have to listen to them. In your discovery calls, ask the questions that are going to help you determine what they believe to be true about your topic. Then, once you figure out what they believe, that's when you can get clear on your marketing.
For example, if I were to sell a course about Instagram marketing. The way that I would do that, because I don't actually teach how to get clients from Instagram, I would create a workshop or mini-course that involved Instagram but also share a further explanation of my process.
I would satisfy my client's wishes while also giving them real solutions.
In my business, I use Facebook ads that run on Facebook as well as Instagram. This strategy gets my work shown to the right people. As opposed to basically hanging up a flyer in a crowded room of people who don't care. So, knowing that my audience is asking for how to gain clients from Instagram, I would market it like that but add in the Facebook ad process.
To condense all the down. When determining how to know what clients want to buy, I recommend listening to what they're straight up asking for. Then using that to market your services.
3. Lastly, I recommend appealing to your audience.
The problem with resolving problems is that these are topics your clients likely struggle with and shy away from. The concepts intimidate them or stress them out, which is why they need you. However, you have a lot better chance of actually selling the offer if it sounds appealing.
It's like taking Robitussin as a kid. It was the purple medicine you had to take when you got sick. But as a kid, I wasn't excited to take it because it was medicine. I took it because it tastes like candy. The company was giving me what I needed while also appealing to my youthful taste buds and child-logic.
That's essentially what you're doing with the marketing of your program. Especially if what you're offering isn't considered to be "sexy".
For example, it's not sexy to tell someone to write a webinar. Yet, that's the way we create one solid piece of content so that people know exactly who you are, what you do, and why they want to work with you. Without you having to do a word of actually 1:1 selling.
Knowing this, I package it as a system that works for you, so that you don't have to do so much work. You have a salesperson essentially working for you.
There you go. That's everything I have on how to know what clients want to buy! Now, if you're looking to really hone in your next launch for Q4 of 2021, then you're going to want to attend the CEO Virtual Retreat.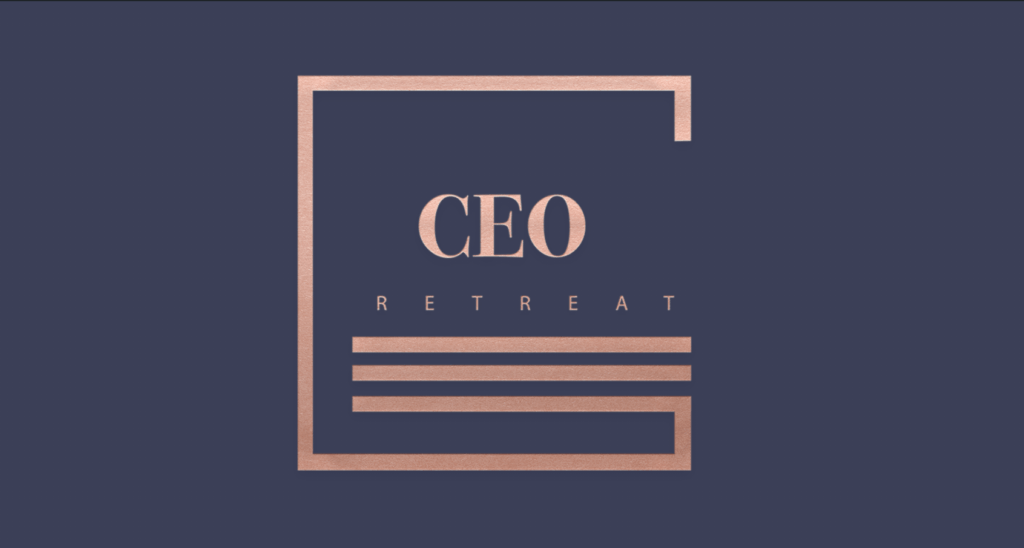 This is a highly intensive experience for CEOs looking to elevate to the next level. A 6-figure business was just the start, with this retreat you're headed to 7-figures and beyond.
It's time to elevate your mind and raise your vibe.
Being the CEO is more than just being the person in charge. You must take care of yourself so you can take care of business. During the retreat, you'll create a self-care process that works for you so you can reach your full potential.
Carve out 3 days of your time to become the high-level CEO you're meant to be. You'll also get access to LaTisha Styles AND Courtnajé for an exclusive coaching experience!
Sessions start on November 7th.
Spots are limited, so APPLY HERE if you're hoping to attend our 2021 Virtual CEO Retreat!