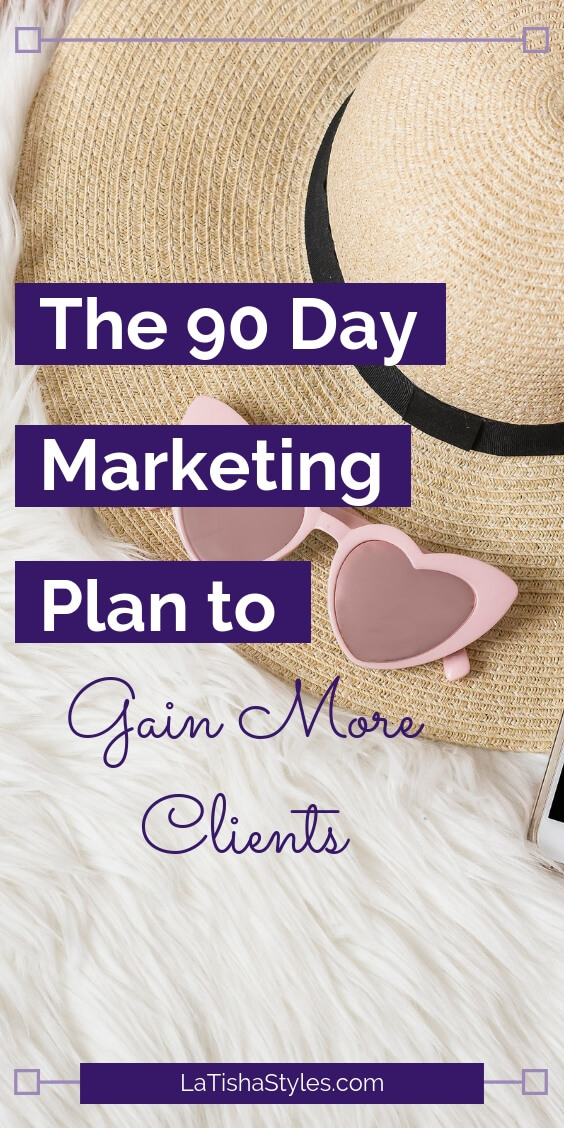 At the start (or the end) of each calendar quarter, I get the same question over and over again.
How can I make the next quarter better than the past one? How can I hit my revenue goals for this year?
While 90 days may seem like a short term planning period, if you already have a plan for the year, then your 90 day goals are easy enough to determine. You just have to figure out the next piece to focus on for the next 3 months.
But if you don't already have a 12-month plan, then that is your first step.
And the 12-month plan is just a targeted part of the 3-year plan.
Long Term Versus Short Term Strategic Planning
What is the difference between long-term planning and short-term planning? There are some businesses that don't consider 12 months as long-term and instead count 12 months as short-term. There are some businesses that view ten or five years as long-term planning, and count one to three years as short-term planning.
My business is in a rapidly-changing industry. I'm an online entrepreneur, which means that I gain the majority of my business through digital marketing. And I teach my clients digital marketing. The online space changes rapidly. For that reason, I need to be able to quickly adapt. I would consider one year in the online space as long-term. For example, the primary tool that I use right now in order to reach my audience is social media. If I'm not able to use social media my business structure could potentially change.
With that in mind, I'm going to share with you a few things that I use in order to create my own 12-month and 90-day marketing plans.
Understanding Strategy Versus Tactics
Let's begin with strategy versus tactics. Strategy encompasses the big picture. The big picture includes considerations like revenue projections, reach and influence, and overall growth.
Your long term strategy has to have specific numbers attached to each objective. You should be able to answer the questions; how much do I want to earn, how many people do I need to reach, and what percentage growth do I want to attain in each of my important categories? We call these important categories key performance indicators or KPIs.
Tactics are the actions we take in order to make the strategy work. Examples include doing a live stream, hosting a webinar, or going to a networking event. Each tactic should tie into your overall strategy.
The issue with taking action without direction is that you could find yourself doing tactics with no idea whether or not these tactics are actually leading anywhere.
And I hear this often from new online business owners. I ask, "What are you doing for marketing?" And they respond, "Well, I'm posting to Instagram." That's not a marketing plan. That's a tactic. Step one to creating a solid marketing plan is understanding the difference between strategy and tactics and planning accordingly.
Now that we have an idea of the long term and short term as well as the difference of strategy versus tactics, we can use strategy to create a marketing plan and schedule the tactics to bring that plan to life.
How to Create a Marketing Plan to Gain More Clients
Begin with the end in mind
Start with your annual goal
When I created my 12 month plan, I started with my annual revenue goal.
I asked myself "How much do I want to earn in the next 12 months?"
That is step one. Start at the end then figure out the strategy that brings about that end, and the tactics that support that strategy.
This is something that I covered on a special training called Backing into The Numbers of a Full Time Coach. You can watch that training here.
How to Determine Your Annual revenue
Let's say your annual goal is $68,000 and you're a website designer with a design package priced at $1,500. The pricing can change based on the results you can provide. Also, keep in mind that if you charge $3,000 versus $1,500, it will allow you to reach your annual goal that much quicker.
And that's exactly what we see when we go to the goal breakdown sheet. This goal breakdown sheet is included inside of the Gain More Clients challenge. With a $1,500 package, you will need 45 clients to reach your $68,000 goal. This sheet shows exactly how many clients you need.
However, if you price your service at $3,000, now you only need 23 clients. That essentially divides the effort in half.
How to Determine Your Offerings
Going back to the pricing example, you now have to determine the packages you plan to offer. You might have that one design package at $1,500, but you could also have another package priced at $3,000. There are certain customers who will accept the $3,000 offer and others who will go with the $1500 offer.
Pricing for the Right Client
Often what I hear from new entrepreneurs is, "I'm scared to charge that much."
What they really want to say is, "No one is going to pay $3,000 for what I offer." And it's important to understand that there is a type of client who would prefer to pay $3,000 for a website design package; more so than $100 or $1,000 for the same website design package.
That type of client will spend more to know they are getting what they need done right the first time. They do not like having to go back and forth and waste time. They want it to be done right the first time.
Think about the psychology of the client that you are trying to attract. And if you're not satisfied with your current clientele or you often hear potential clients saying, "Oh, this is too much money," then you either need to raise your rates so you can attract the right people or change your messaging so that you can speak to the right client.
Your offer is going to attract your ideal client.
Get Clear on Price to Acquire a Customer
Many new online entrepreneurs start a business while working a full-time job, and though they want to see the business quickly succeed, they don't know how a business actually grows. A business has expenses. An important expense to calculate is the cost to acquire a customer. The more you can afford to spend to acquire a customer the faster your business will grow.
When you run your business online, there are free and organic methods that you can use to drive traffic, but you cannot control the free and organic stuff. It takes time to build it and then wait for it to bear fruit.
I have people who find me on YouTube, come over to my email list and eventually make a purchase. But I cannot control that. I can't directly control how many people find me on YouTube every day, but I can control actively going out, searching for the type of people that I want, and purchasing that customer. This is how I was able to grow my new business very quickly.
Creating Ads to Purchase Customers
If you have a $3,000 package and you need 23 clients, and you can close about one out of every four phone calls, then you just need 90 phone calls in order to hit your annual revenue goal.
Here is the fastest way to get those 90 phone calls.
If you send out a compelling email right now about your services and how you can help, about 5% of people from your email list will book a call.
If you can spend about $100 a week, that will get you to your goal. That's only $5,400 the entire year to make $67,500.
That's an 8 times return on investment.
In order for advertising dollars to work, you have to have a specific process that works to turn a lead into a client.
When they first submit their email address, you should follow up with a piece of relevant content that will help them in your area of expertise.
Then, in follow up emails, you include a call to action. It would share details of how they can work with you one-on-one. You are inviting them to sign up for a phone call right away, sending an email that says, "Hey, I've got a couple of spots open tomorrow. I'd love to chat with you."
I sent an email just like that and booked $10,000 from that one email. It's very powerful.
The Faster Way to Hit Your 90 Day Goals
Having a specific repeatable process is key to any sustainable marketing plan. After a potential client meets you, do you have a process for turning that lead into a client? Does that process run automatically?
If you don't already have a process then I would encourage you to get three things: an email list provider, a landing page software to capture emails, and a phone call booking software to easily schedule calls. That's just one piece of what I help my clients create.
I've been helping clients hit their 90 day revenue goals in just weeks instead of months. We do this using my You've Got Clients system. With You've Got Clients, we're leveraging paid traffic to get phone calls and clients booked.
To see more details and the program overview, visit YouveGotClients.com