"Marketing" tends to be a major buzzword amongst online business owners and coaches, but it can sometimes be hard to decipher what that entails and where to even start. I mean, we have Facebook ads, Instagram, email marketing, Google ratings, SEO, podcasts, blogs, etc., etc., etc. It's a lot, and you want to make sure that the hard work you're doing is actually going to move the needle, which is why today I am going to share with you 5 marketing tips every coach needs. These are things I actively do in my 6-7 figure online coaching business.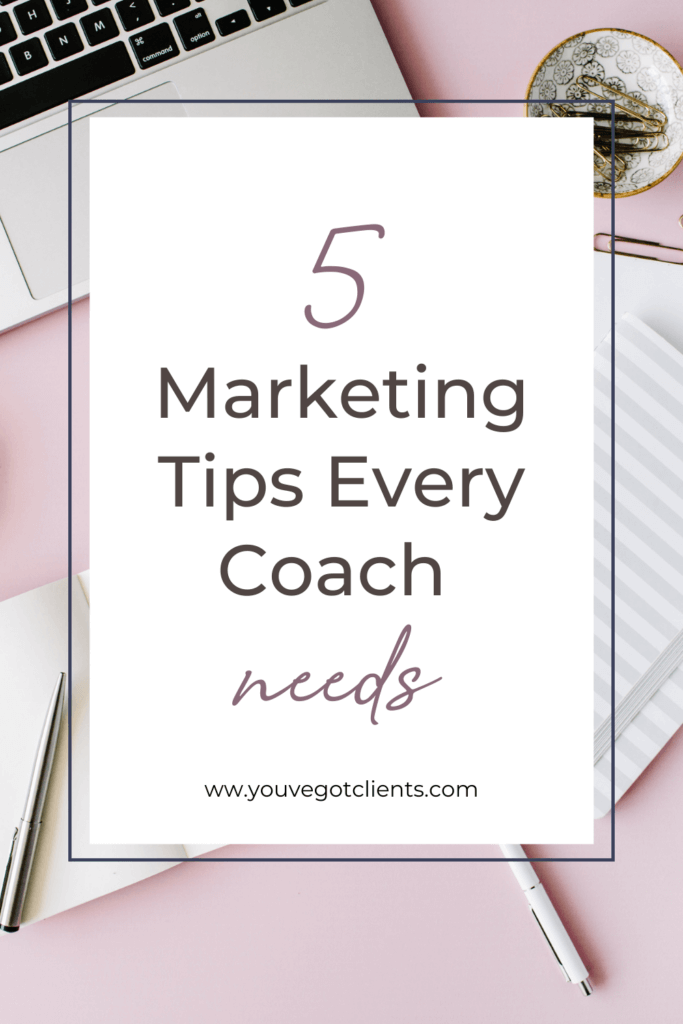 The first thing that you need is a reason why your ideal client should work with you.
Why are you the best person to lead them to success? This in particular is called a Unique Selling Proposition, also known as "USP". Your USP should cover not only why someone should work with you, but also what makes your offer unique. So you need a Unique Selling Proposition for yourself as well as for your offer. Another way to think of this is, why are you the best person to lead them to success? What is it that makes your specific personality the best for your specific ideal client?
There's a copywriter named, Colin Tereo who created a training called, "Lock and Key Avatars". Basically, you have to figure out what is it about you, right? What is it about you that makes the match between you and your ideal clients so perfect? What is their specific problem and why are you specifically uniquely qualified to help them solve that problem?
An example of that for me is the majority of my clients tend to be introverts or identify as introverts. Even though they might be outgoing and don't mind social situations, they need to recharge, and putting themselves out there online can be intimidating. The reason that I'm uniquely qualified to help my ideal client with a marketing process is that I know what it's like to be an introvert. I have created marketing processes to work with my introverted nature as opposed to against it.
My second marketing tip is that you have to get super clear on who your specific client is.
Who do you want to work with? So you have to not only know your ideal client, but you have to know who that person is that gets the best results. An "ideal client" is not just a demographic, nor just a personality trait. It's not just women age 25 to 45 who are high achievers. You have to get a lot more specific than that.
There's a reason that I work with coaches who are either pre-revenue or who are essentially just starting their business. Nobody else wants to work with beginners, but I don't work with "beginner beginners". I work with people who have experience in what they do, but they might just be a beginner to coaching. The reason that I do that is that I know they're going to get the best results with me. I know that I can do 10 x or 20 x or even more than what they're pulling in revenue right now because I believe in my simple webinar sales funnel system. I know that once they have that in place they'll take off, but usually if they're in that beginning stage of their business.
You've got to take some time to write out who that person is:
What is their job title or field that they work in?
Are they business owners?
Where do they live?
How old are they?
Do they have children?
List some specific personality traits.
By the time you're done, you should have a clear outline of your ideal client.
#3 for my 5 marketing tips every coach needs is the "how".
This is how you plan to help your ideal client. It's your offer. Now that you know who your ideal client is and how to speak to them, your offer should be a perfect match for them. Once again think about that lock and key. The "key" is getting that offer in alignment with your ideal client. With the specific struggles that they have, the frustrations that they have, and matching your outcome with all the benefits that they would want. When they see it, they need to feel relieved that it exists. They should feel like, "this is everything I've been looking for." You also want to package it so it's clearly defined with outcomes and what they get.
Now we're moving into my fourth tip which is the funnel.
This is my favorite part, but you MUST complete tips 1-3 before you build your funnel. Without knowing who you're specifically talking to, how to speak to them, and how you're going to help them — a funnel will do nothing for you. The good news is that this is the easy part.
A funnel is a journey that your ideal client will take on the way to getting to know, like, and trust you.
Step 1: how do I get to know you?
Can we meet in person?
Will you be hosting a workshop or live stream?
Are you posting in Facebook groups?
Am I being introduced to you by someone that I know already?
Did I find you on Youtube?
The second step is what makes me like you.
This is where they enter into a relationship with you by exchanging their email address or their phone number for something that you're giving them. This one is a tough step because people protect their email addresses like crazy these days. They protect their phone numbers like crazy, so if they're going to give you that, that's almost the same thing as them giving you money. It's an energetic exchange. You want to treat this relationship with a lot of care and respect because first impressions are everything. They're not going to like you if you give them some bottom-barrel content. You want to show them your best work and give them a reason to keep investing in the relationship. Think of it like dating. Give them a reason to want to go on a second date with you. 
The final thing is trust.
If you want someone to trust you then you've got to be able to relate to them. As a coach you know you can help clients get results but it's not about showering them with your accolades. It's more about saying, "Hey, I understand where you're coming from. I've been there, or my clients have been there. This is what we've been able to do. If this is something that you'd like to get taken care of, please contact me." Talking about their frustrations, pain points, and providing a solution is what helps build that trust factor. 
When you can explain someone's problem to them better than they feel like they even understand it themselves, that's when they will trust you.
The final tip for my 5 marketing tips every coach needs is you have to be able to close sales. 
These are often called discovery calls, strategy sessions, complimentary calls, clarity calls, whatever you want to call them — they're just free calls with potential clients. For discovery calls to work for you, you have to qualify the client. You can qualify them on an application or inside of your Webinar or live stream. In those beginning relationship-building opportunities, you clearly state who you help, how you help them, and why you're the perfect fit for them. By the time they get on the call, they should already know that they want to work with you.
This can be the most intimidating part of the whole process, but if you've already done steps 1-4 it should actually be the easiest. My biggest advice would be that you can't be too clear with them. Tell them exactly why you're the right fit, why you're the person they've been waiting for, and how working with you will change their lives.
There you have it! My 5 marketing tips every coach needs! Now, if you're applying these methods and killing the online coaching game, then I would like to invite you to my news program, 7-Figure Mindset, a private community created just for you–the high-achiever with big dreams and an appetite for success.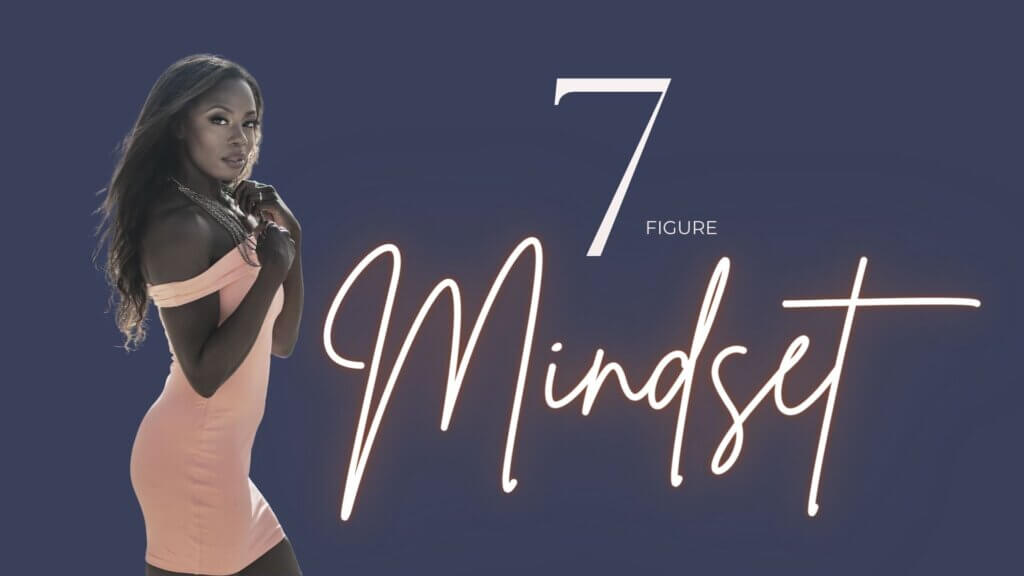 This is a FREE community, and it was created with you in mind.
It is hosted on the Telegram app, so we can have organized discussions. You'll get the best motivation, mindset tips, and content I have to help you master your mindset so you can create abundance in every area of your life.