What makes a great funnel? The whole point of a funnel is to attract your ideal client, warm them up, and ultimately lead to that big sale. This is a process that is commonly intimidating for a lot of new coaches, which is why today I'm going to walk you through my own process for how I make my sales funnels. This has worked time and time again for my multiple 6-figure coaching business, and I know it will work for you too!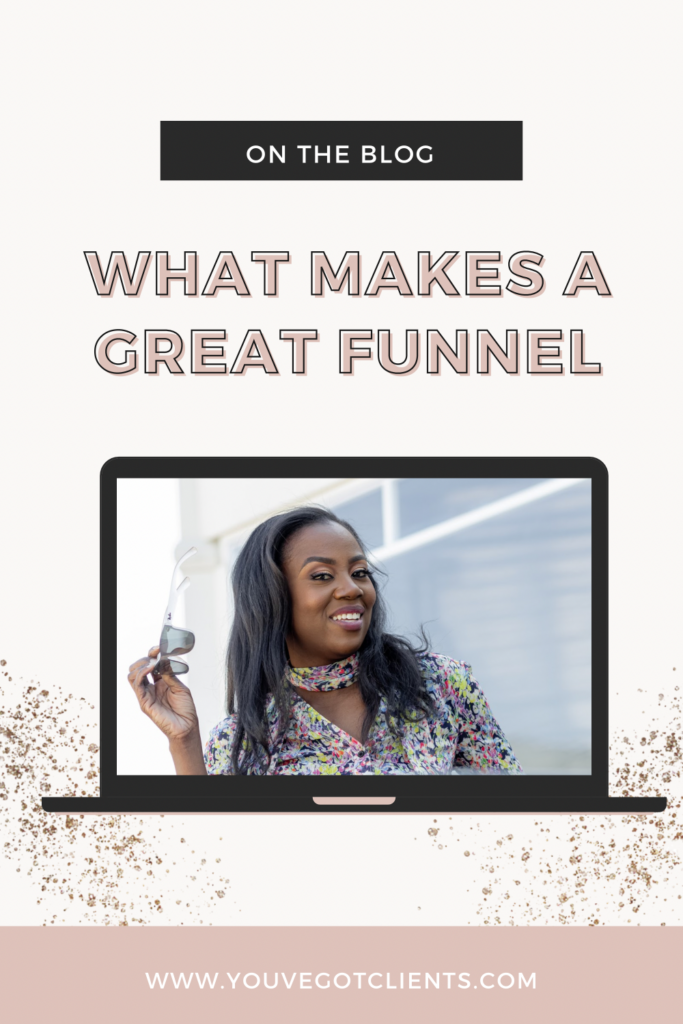 Firstly, let's talk about how a sales funnel works.
Think of it as a ride at Disneyland. You have your introduction, the front of the ride that attracts you to it. Whether that be that you love the character it's featuring (aka your niche), or you could be attracted to the ride itself: rollercoaster, flying, etc. (aka your specific skill set or process). Once you decide to get on, you start the ride with some fun features and excitement along the way. This would be your free content, value-drivers, and elements that build trust and likability. Then at the very end you have the big finale which would be your sale. 
Many coaches make the mistake of jumping right to the sale, and if you think about it in the Disneyland ride terms, wouldn't that be so unsatisfying? That the biggest part of the right happens right upfront? Or you would just be really disconnected to the ride as a whole because you don't even care about the personal or special aspects of it, it's just another machine at a themepark. If that's how it worked Disneyland wouldn't attract hundreds of thousands of people every year.
The thing is, people buy from who they know, like, and trust. Which brings us to the first part of what makes a good sales funnel.
Get personal and connect with your ideal client.
The first part of your sales funnel should be about attracting your ideal client and allowing them to get to know who you are.
A few key ways to do this include: 
Show your face!! In your photos show your whole face with you smiling at the camera.
Share a story. Draw your client in with a personal story that is relatable to them.
Insert fun tidbits about yourself within your copy. Use movie references, your signature catchphrase, reference your dog or part of the world you live in. Small details like this help people feel more connected to you as an individual.
The next part for what makes a great funnel is to give the prospecting client a quick win. You want to show them your expertise right away and prove to them that you're going to produce results for them. Always keep in mind that this process is about the client.
Here are a few ways you can give your client a win with some free content:
Create a webinar or a YouTube series that's a free training on a specific pain point for your client.
Give them a step-by-step PDF guide on how to solve a problem in their business.
Offer a free ebook pertaining to your niche, solving a problem for them.
Before we continue, let me explain the funnel part of all this. Let's use a social media example. Say you have a social media post that shows your picture offering a free webinar training, and the caption explains a personal story of your journey and how you are going to make a transformation for your prospective client. They click to the link, sign up for your free training, which also adds them to your email marketing list. You send them an email to the webinar link, and boom, they've now said "yes" to you twice.
Now let's talk about what happens after the training.
What makes a great sales funnel mostly comes after the webinar, training, first transformation. Remember that you have an ultimate goal, to have them convert to your specific offer. However, the clients you attract for this offer need to be your ideal high-quality clients, so how do you breakthrough to that level? 
We'll just start with the simplest level possible. Say you have a 1:1 coaching program and you know that before someone comes to work with you as a 1:1 client, they need to understand X, Y, Z. You know what part of the journey they need to be at, so how do you get them there? You add a part to the funnel that educates and provides value.
Here are some ideas on how to do this:
Send some education emails
Provide them with a lower cost offer that educates
Send them to your free educational content like blog posts, podcasts, YouTube channel, etc.
The way I do this, is after my free training, I offer a lower-cost product for beginner coaches that's a self-paced course. This essentially builds up their coaching business, helps them attract their first few clients, and get them ready to take it to the next level. In my case, it would be that 6-figure level, leading them to my Path to 6-Figures course.
Offering this lower-cost course builds a bridge and guides them to my ultimate goal, the 1:1 coaching program. It's almost like I'm designing my dream clients from the get-go.
Alrighty, so those are the elements for what makes a great funnel.
Being personal
Giving them a win
Educational content
One main, clear goal
Now, if you're feeling really excited about building a funnel for your coaching business, then you're going to LOVE my program Funnel to Freedom!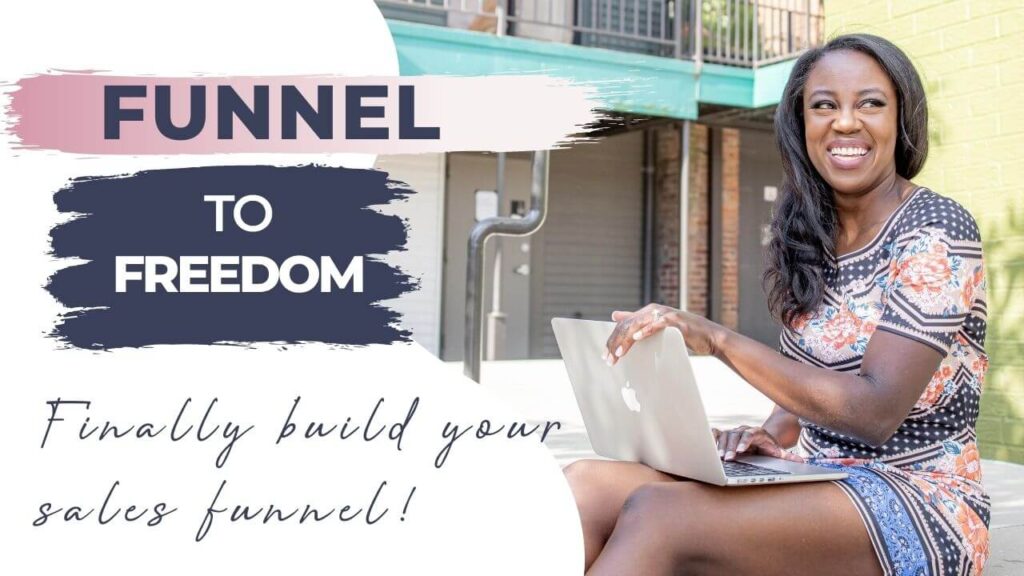 This program is one of the times when I got really nerdy with the content systems. I truly give you the step-by-step technical and logical process of how I build funnels within my multiple 6-figure coaching business.
Everything from how to use Facebook ads, to writing sales copy, getting people to click the "buy" button, and about 20 other things!
PLUS you get some bonuses like:
Click-by-click tech guides
Swipe files
A resource guide
A marketing plan
You're essentially getting insight on all the tools and processes someone would use if you hired them. Only with this, you'll learn how to do it yourself so you use use funnels over and over again for different offers and launches in your business.
To see ALL of the perks and sign up for Funnel to Freedom click here